The BAPRAS Collection at the 59th Biennale Arte 2022 in Venice
6th May 2022

La Biennale de Venezia have borrowed our incredibly well-preserved Coleman-Ladd facial prosthesis. Taking the form of a pair of spectacles with attached galvanised copper cheek and nasal bridge prosthesis, the piece was produced by America sculptor, Anna Coleman-Ladd.

In 1917, she worked in a Paris sculpture studio making facial prostheses for those injured during WW1.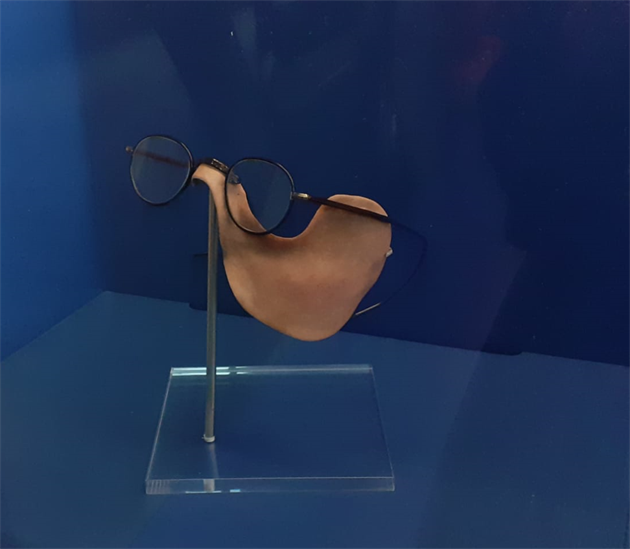 Our prosthesis is painted in naturalistic flesh tones, which Coleman-Ladd would have matched specifically to the wearer, demonstrating once more the link between science, surgery and art. We have no information about the former owner of the mask, except that they were American and had it made for them in Paris during WW1. The mask was originally donated anonymously to the Gillies Archive at Queen Mary's Hospital and subsequently became part of the BAPRAS Archive (now Collection) in 2013.

Along with the prosthesis, The BAPRAS Collection also gave Biennale permission to show a film depicting Anna Coleman Ladd in her Paris studio. The film demonstrates masks undergoing the galvanising process and one patient having their mask fitted and painted.

The 59th Biennale , entitled 'The Milk of Dreams' explores metamorphosis and transformation around the human form. The Ladd mask is interpreted with such creativity that it fits in seamlessly amongst the contemporary art installations which surround it.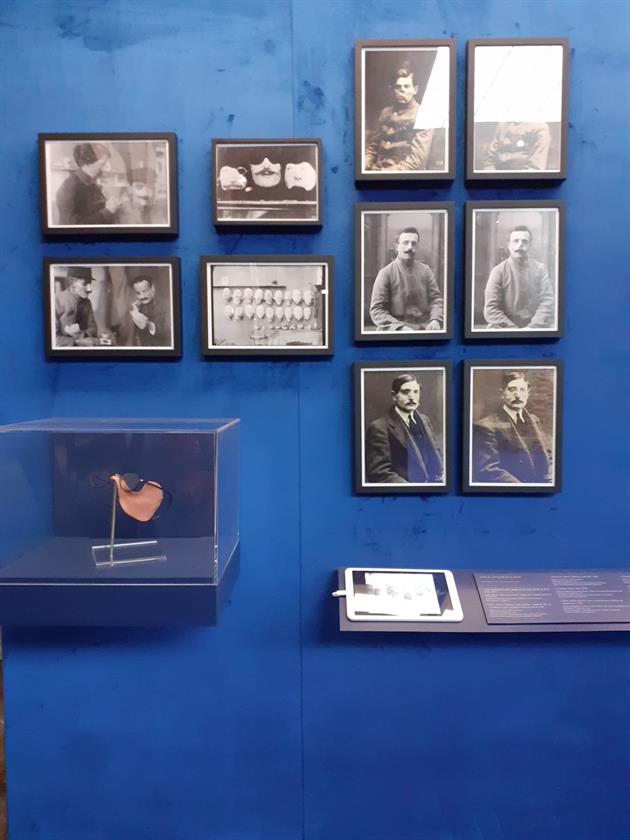 Back to list page