BAPRAS continues to sponsor e-LPRAS, the e-Learning project for Plastic, Reconstructive and Aesthetic Surgery, which is being led by Mrs Sarah Pape (Consultant Plastic Surgeon, Newcastle-upon-Tyne)

Working in partnership with BAPRAS and the NHS, Health Education England e-learning for Healthcare, the umbrella organisation for the project, provides e-learning to educate and train the health and social care workforce

The project is nearing completion, and there are currently over 200 volunteers working on developing content for the individual sessions but more volunteers would be very welcome. This is a curriculum-based project for plastic surgeons written by plastic surgeons and allied experts to aid training, continuing professional development and revalidation. All grades of trainees, staff grades and consultants are welcome to help with the project. Work done will be certified for CPD, is peer reviewed and can be cited like a publication for curriculum vitae purposes. If you would like to be involved, please contact the project team at elpras.project@googlemail.com

e-LPRAS has a comprehensive curriculum, which is broken up into individual topic areas (called modules). The content, including video and animations, is hosted by the e-Learning for Healthcare (e-LfH) platform. All NHS-employed plastic surgeons can register with e-LfH free of charge and use the sessions that are already available. Sessions are uploaded as they are completed, so if the topic you are interested in isn't online, check back in the future (or volunteer to write it). Check out the website at www.e-LfH.org.uk.

We have an excellent team of instructional designers, led by Stephen Gibbons, who has been involved with e-LPRAS since the start and has a broad experience of other e-LfH projects and e-learning in other contexts. The IDs ensure the highest possible quality and provide full support and guidance to authors throughout the writing process. Sarah Pape, the National Clinical Lead ensures that the content is appropriate, up to date and full referenced.

Not an NHS employee?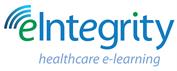 You can still access e-LPRAS via eIntegrity- click here for more information