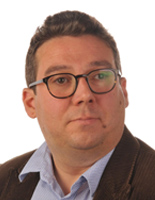 Membership, Council and Committees Coordinator
Matt's job involves dealing with applications for membership and any queries from current members.

Matt also coordinates BAPRAS' Professional Standards, Research, JPRAS and Education Committees, as well as meetings of Council. In addition to this, he manages the administration of the BAPRAS bursary awards and pump priming grants.
Email matt.burrows@bapras.org.uk
Back to Secretariat listings