BAPRAS Undergraduate Day 2019 - A Student's Perspective
5th April 2019
The 17th BAPRAS Undergraduate Day took place at ETC Venues, Norton Folgate, London on Saturday 30th of March and was attended by 105 delegates. This was a national event open to all medical students interested in a career in plastic surgery or wishing to learn more about the specialty. The day was very reasonably priced at £10, which included lunch and refreshments provided by the venue.
The bulk of the day consisted of a series of short talks about plastic surgery and its subspecialties to introduce students to the diverse range of career paths within the specialty. The day was introduced by Mr Dean Boyce who gave an overview of the role of plastic surgery and was followed Mr Roger Green who discussed the historical context of plastic surgery. There was a number of notable speakers giving talks on their respective subspecialties including Mr Shehan Hettiaratchy, one of the UK's lead trauma surgeons, and Mr Mark Henley, the current president of BAPRAS, who gave talks on trauma and aesthetic surgery, respectively. The other subspecialties introductions were equally excellent and included skin cancer, burns, breast, hand, lower limb, and cleft surgery.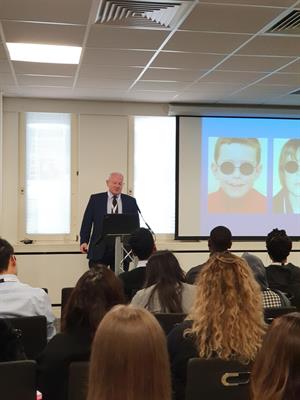 Other talks given during the day discussed different ways to get involved in plastic surgery as a student. Ms Barbara Jemec gave an inspiring talk on global surgery, the role of BFIRST (a charity founded by Ms Jemec dedicated to overseas plastic surgery) and how medical students can get involved in BFIRST. 'Research in Plastic Surgery, practical guide' by Mr James Paget was also very informative any students wondering how they can get involved in research to help strengthen their portfolios. Representatives from both the Reconstructive Trials Network (RTSN) and the Plastic Surgery Trainees Association (PLASTA) also attended to introduce the role of their organisations and advise how students could get involved.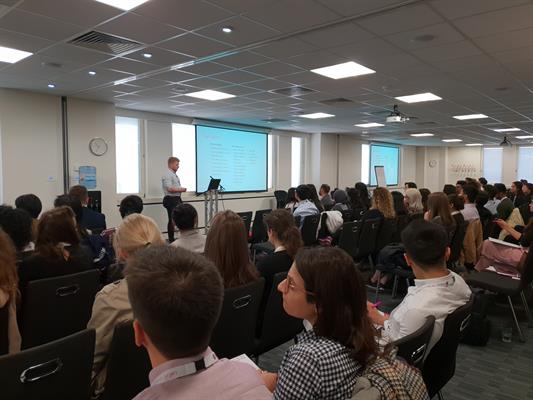 Several presentations were also given by students who had undertaken plastic surgery electives. This was a great opportunity for students to find out more about how they could find plan an elective in plastic surgery and what to expect while on their elective.
The day also included a surgical skills session ran by plastics trainees in which students could practice skills from skin suturing to 4-strand cruciate tendon repair. Delegates were divided up for this session across several times throughout the day so that the ratio of faculty to delegates remained high to promote learning. Prizes were awarded to Alisha Patti Alam and Katie Nisbett for having the best plastic surgical skills as judged by the trainees running the sessions.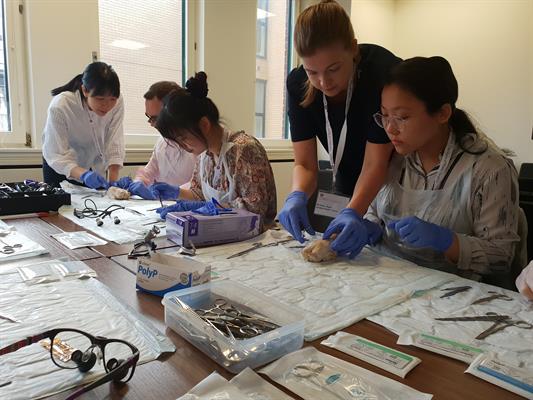 Students attending the Undergraduate Day were invited to present posters of any plastic surgery research they had been involved in. This was an excellent opportunity for students to present and discuss their work in a friendly environment with other students. It was also useful for ideas about how to get involved in plastic surgery research as a student. There was a prize for the best poster, which I was fortunate enough to win for my poster 'An Anatomical Study of the Perforators fo the Lateral Lower Leg'.
Overall, the BAPRAS Undergraduate Day was a roaring success and I would highly recommend it to all medical students. It was a great chance to learn more about the specialty and how to get involved as a student, learn plastic surgical skills, and present research to other students. All delegates received a certificate of attendance which is a welcome addition to any student's surgical portfolio.
Angus McMillan
4th Year Medical Student
Hull York Medical School
Twitter: @AngusMc_
Back to list page