'BAPRAS looks back' - International Women's Day 2019
8th March 2019
'BAPRAS looks back' is a series that reflects on notable figures, events and tools that have helped shape modern plastic surgery into what it is today. In light of International women's day, this first article celebrates the achievements of hard-working female plastic surgeons who have paved the way for their successors and transformed perceptions of women in plastic surgery by telling their extraordinary stories.



As 'BAPRAS looks back' to the achievements of women in plastic surgery, we explore the journeys of five of our female members, starting with the first female Consultant Plastic Surgeon in the UK, Anne Sutherland, to current practicing Consultants Ruth Lester and Ruth Waters, and finally Trainees Karen Lindsay and Rachel Howes.



Notable female plastic surgeons
Cecily Pickerill


Cecily Pickerill was appointed as the first female BAPRAS member in 1948. Cecily and her husband are remembered for setting up a hospital in New Zealand where mothers could stay with their infants that had been born with Cleft Lips and Palates, for which Cecily was recognised with a Damehood.

Grete Olsen


By 1950, BAPRAS had five female associate members, one of whom was Grete Olsen. Appointed in 1949, Grete later founded the Danish Association of Plastic Surgeons in 1964. She dedicated her publication 'The malignant Melanoma of the Skin' to BAPRAS founder Sir Harold Gillies.


Irene Talamos


Irene Talamos was another surgeon during this time, practicing in Mexico who in 1953 performed three operations in one morning before being transported to another hospital that afternoon to give birth. She went on to serve as President of the Mexican Association of Plastic Surgeons.
Anne Sutherland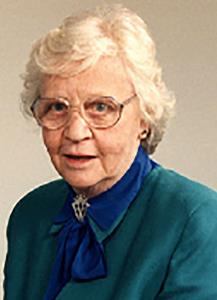 Anne Sutherland, who became the first female consultant plastic surgeon in this country, almost did not become a doctor at all. Her father deemed her decision to study medicine as 'unsuitable' for a woman. Pursuing a career as a dietician instead, Anne began working with one of the founding members of British Association of Plastic Surgeons (BAPS – which has since developed into BAPRAS and BAAPS) Sir Archibald McIndoe, who encouraged her to consider a career in plastic surgery.




Following the death of her father, Anne went on to study Pure Science at the University of Glasgow before graduating in Medicine from the University of Edinburgh in 1951. During her time as a junior doctor, Anne furthered her interest in plastic surgery and the effect of nutrition on the recovery of burns patients. She worked at Bangour Hospital and Edinburgh Royal Hospital for Sick Children under A B Wallace FRCSEd, one of the leading authorities in this country on burn management. In 1956 she spent 12 months at the American Army Burns Institute in San Antonio, Texas, and on her return wrote her 'Masters' MD thesis on the effects of thermal injury on nutrition.




She became a Fellow of the Royal College of Surgeons of Edinburgh in 1963 and was the first woman in the United Kingdom to be appointed a Consultant Plastic Surgeon, subsequently becoming the first and only female President of BAPS in 1987 and President of the British Burn Association (BBA). At the time of her death in 2011, Anne was, and continues to be, recognised as having been an international leader in the care of burn victims and highly esteemed among her peers.



Ruth Lester
"I am a surgeon who happens to be female!"



Having always had an interest in DIY, Ruth considered studying electrical engineering at university. During a short bout of illness however, her GP suggested she consider a medical degree. Her headmistress meanwhile recommended she apply for a nursing degree instead, advice Ruth ignored – to the benefit of our specialty. As an undergraduate at Sheffield, Ruth was already drawn by the appeal of surgery but was hesitant to commit to surgical training as she sensed this was deemed as 'unusual' for a woman in the 1970s. After completing a year of obs & gynae and paediatric care, Ruth changed her mind and decided she would rather support babies and children by 'doing something with her hands'.



Ruth continued her surgical studies in Nottingham (alongside learning to fly a plane!) before passing her FRCS exam in Oxford in 1978. It was during this time that Ruth was fortunate to meet some plastic surgeons and began to understand the breadth of skills required in plastic surgery. This resulted in her starting again as a SHO (Senior House Officer) in plastic surgery, shortly after which she had her first child.



In 1988 Ruth was appointed as a consultant in Birmingham where she has been based ever since. She has had a hugely successful 15 years at Birmingham Children's Hospital dedicated to developing the Children's Hand and Upper Limb service and was awarded an OBE for her efforts in 2018.


Ruth Waters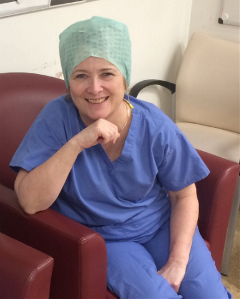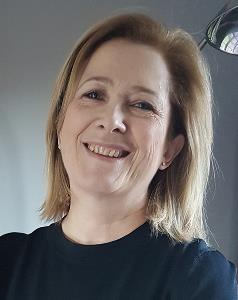 "I still hear from female students even now who are told they can't be a surgeon and have a family. I tell them they can be, and that plastic surgery needs all they have to offer!"
Ruth Waters knew she wanted to be a plastic surgeon from the first time she assisted in theatre as a medical student. She found the process fascinating; the ability to diagnose a problem and then fix it was irresistible. At that time, she was aware of the work of female plastic surgeons and recognised that their success was proof she could prosper in this specialty as well.



After graduating from medical school Ruth got married and began planning her career. She began working as an SHO at Addenbrooke's Hospital where she watched in awe as plastic surgeons restored form to wounded bodies. She later passed the FRCS exam and was appointed as a registrar in Norwich where she had her first daughter Eve and took just two weeks maternity leave! A year later, Ruth gained a senior registrar post in the West Midlands where she went on to have her second daughter Jade and passed the FRCS(Plast) exam before being appointed as a consultant at Selly Oak Hospital in Birmingham.



Ruth has now been a consultant for 22 years and feels immensely privileged to have been able to pursue the 'career of her dreams' and combine it with having a family. She has worked with cancer patients and trauma victims, from new-born babies to adults up to the age of 104. She feels her ability to help these people has been informed not only by her training but also her own treatment for breast cancer. Her work is now mainly in breast reconstruction and her mission is to make it available to all women who need it.



Karen Lindsay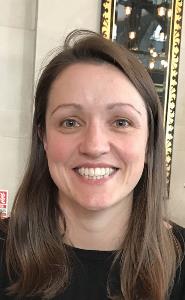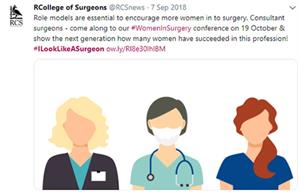 "Imposter syndrome is a commonly talked about phenomenon now, it's something I talk about a lot with friends and colleagues. Who am I to join this wonderful profession? in the end it comes down to - 'Who am I not to?' Plastic surgery is a fantastic and rewarding career, don't let anything stop you pursuing your dreams."
Trainee Karen Lindsay is currently working towards her FRCS(Plast) exam in Glasgow. Plastic surgery appealed to her during her first clinical post at Medical School where she felt it was set apart by its bespoke nature and craft. Her pursuit has led her all around the UK, from her home in Northern Ireland to London and the North West of England and finally on to Scotland.



Karen is a firm believer in the celebration of diversity in plastic surgery and feels strengthened by such online movements as #Ilooklikeasurgeon which have helped change the discussion around the opportunities and challenges of being a female surgeon. This makes it all the more bearable when even after introducing herself as a surgeon and going through all the necessary paperwork, some patients still ask when they're going to 'see the surgeon'.



Karen marvels at the vast opportunities within medicine and plastic surgery in particular. It can truly take you anywhere and for Karen, it led her to Scotland where she met her wonderful husband and became a clinical leadership fellow working with Professor Andy Hart. She wouldn't change her career for the world and believes there's never been a more exciting time for women to join the ranks of plastic surgeons.
Rachel Howes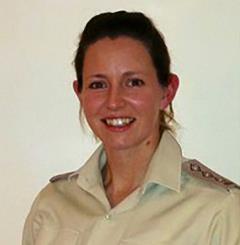 "Do what you want to do. You can achieve anything if you believe it and work hard for it."
Growing up in a military family, Rachel Howes' parents always told her she could be whatever she wanted, often relaying that "if you work hard, you can achieve anything". She studied at Leicester Medical School where she joined the University Officer Training Corps and was later awarded a cadetship with the Royal Army Medical Corps. This financed the final three years of her undergraduate degree and began shaping her career into what it is today.
Rachel undertook her foundation training at Selly Oak Hospital working with Ruth Waters where she discovered a passion for plastic surgery through watching the Military Plastic Surgery Nurse on the weekly Military Trauma ward round. She was both impressed and humbled by his care and attention to the wounds of injured soldiers and the variety of methods the plastic surgery team used to reconstruct them.



At the start of her foundation year 2 (FY2), Rachel married her husband who was then immediately deployed to Afghanistan while she was part of the team treating casualties brought back to Birmingham. She later went to Sandhurst Military Academy from where she was sent out to Camp Bastion Hospital in Afghanistan and operating bases closer to the front line. On return, Rachel began core surgical training and had her first baby. She took six months parental leave and returned to work as a Registrar at Salisbury Hospital while her husband took 6 further months parental leave.



Rachel has now completed two years of plastic surgery training and has packed a lot into the time, including having her second child and becoming involved with theReconstructive Surgery Trials Network. She is now back in full-time training juggling work, family, friends, research and the military – thankfully, she loves a challenge!


Looking forward...
The success of these brilliant plastic surgeons over various points in time and at different stages of their careers is a testament to the increasing inclusivity and opportunity within the plastic surgery specialty. We are extremely proud of the skills and recognition our female members bring to BAPRAS and hope to welcome increasing numbers of women to our specialty as time goes on.
The next article of 'BAPRAS looks back' will be released in June to coincide with the 75th anniversary of D Day in recognition of the importance of WWII in evolving modern plastic surgery.
Back to list page