BAPRAS Archive opens for the Public
23rd November 2018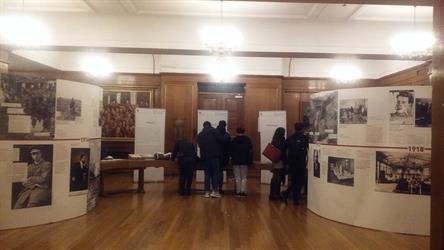 On Saturday the 17th November the British Association of Plastic Reconstructive and Aesthetic Surgeons (BAPRAS) joined the "Explore Your Archive" week, which celebrates the work archives across the globe each year.


It enabled us to commemorate the 1918 armistice and to highlight the extensive material we have in the collection that pays testament to the innovations of plastic surgeons that took place in the wake of World War I.


the day was attended by a gratifyingly diverse audience from tourists to six formers investigating a career in medicine to trainee, practicing and retired surgeons. Great conversations were had about the Plastic Surgery carried out at the Queen's Hospital, Sidcup by Sir Harold Gillies and his team during the war and beyond. The then groundbreaking tube pedicle was much talked about. It was well illustrated by a demonstration by Mr Roger Green (Honorary Archivist) which held the audience captivated as he showed how raise a pedicle (in plasticine) and to teach them to suture using a pair of Gillies' Needle Holders.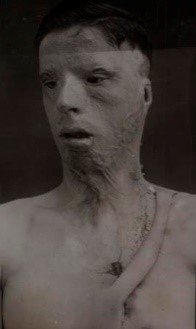 A tube pedicle raised from the chest used to replace damaged skin on the face in this patient treated at Queen's Hospital, Sidcup.
This event has been able to bring the archive to a wider audience and help highlight the advances in plastic surgery necessitated by the Great War.
Back to list page