2019 Winter Scientific Meeting Summary
18th December 2019
For those who were unable to attend the recent BAPRAS Winter Meeting in Monaco, ex-ASPS President Bob Murphy and BAPRAS Member Hamid Tehrani have very kindly shared their thoughts on the meeting below.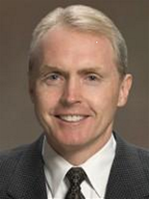 Dear friends and colleagues.


Despite the challenges of multiple connections and French labour issues, I have returned safely to Pennsylvania. I just wanted to take this opportunity to reflect on my experience with you in Monaco and to offer my sincere thanks for a meeting very well done!
When one looks to taking advantage of an educational experience, one considers the quality of education, the social programme and how well it is organised. To use an American baseball analogy, BAPRAS "hit it out of the park"! The programme was well balanced between free papers and invited speakers and among reconstructive, aesthetic and social topics. The seamless incorporation of international speakers such as professors Giunta, Costa, Ueberreiter, Schaefer, DiBenedetto and Turkmen, to name but a few, reinforced why we, as a specialty, have so much to offer when we take a global view towards information sharing and patient care. How the politicians could learn from us! The social programme and venue were second to none and afforded me, personally, the opportunity to renew old friendships and establish new ones. With regard to organisation, the meeting was a finely tuned machine thanks to our secretariat staff and penultimate hostesses, Helen, Gemma and Emma.
On a personal note, I would like to thank Mr Henley and the Council of BAPRAS for inviting me to speak on the very important topic of BIA-ALCL. This disease is unique in that its most pronounced manifestation seems to be related to the procedures that we, as plastic surgeons, perform and, therefore, places the responsibility squarely upon us to be the leaders in it's understanding, treatment, and prevention. While I hope that the attendees found my talk valuable, it is my greater hope that the information and resources shared between ASPS and BAPRAS leads to an ever stronger partnership between our two amazing organisations.
Whilst it is Groucho Marx who is said to have coined the expression " I don't want to belong to any club that would accept me as one of its members", I am most grateful and proud to be a member of this magnificent professional society. I look forward to my next opportunity to be with you all!
Wishing you and your families a very Happy Christmas and holiday season!
Bob
---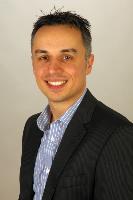 The decision to hold the 2019 Winter BAPRAS meeting in Monaco may have come as a surprise to some, but the reasoning soon became apparent. The short travel times, scenic location, excellent hotel and professional conference facilities helped set the scene for a successful and enjoyable meeting.
As always the programme delivered informative presentations from a wide range of topics and interests, and delegates were able to hear of new ideas and concepts in areas including microvascular surgery, upper and lower limb reconstruction, skin cancer, facial reconstruction, fat grafting and aesthetic surgery.
Presenters ranged from medical students through to prominent specialty guest speakers, and John Greenwood had travelled from Australia to give an update on his Hunterian lecture describing his novel techniques in Burn care, which attracted audience comments of 'ground-breaking' and 'truly game-changing'. Innovation featured prominently and in many guises, with examples including work from Iain Whitaker's research group, to Paul McArthur's 'stingray flap' in syndactyly release, to novel applications and Artificial Intelligence in healthcare. Alongside a range of breast presentations an extended discussion was held on current controversies with breast implants, including ethics and ALCL, and updates were given on credentialing and on the bullying and harassment survey. Jon Lund, ISCP surgical director, also gave important updates on imminent changes in surgical training which will affect both trainees and trainers alike.
Aside from the educational component of the meeting, the Association dinner brought everyone together to help remind us that we not only work with highly motivated, innovated and skilled clinicians but with valued colleagues and friends also.
The next meeting is eagerly awaited…
Hamid Tehrani
Back to list page