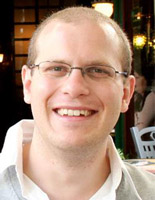 Year of qualification
2000

Current position
• Lecturer in Plastic Surgery, University of Birmingham; Honorary Specialist
• Registrar in Burns and Plastic Surgery, University Hospitals Birmingham NHS Foundation Trust

Career to date
I qualified MB ChB from the University of Sheffield in 2000 and completed basic surgical training in the West Midlands, obtaining MRCS in 2004, and then specialising in the field of burns and plastic surgery. I undertook a period of research as Healing Foundation Research Fellow at Cardiff University School of Dentistry, with the award of PhD in 2009 for my thesis "Polymer therapeutics to modify cellular responses in impaired human wound healing". I subsequently became a speciality registrar in burns and plastic surgery in the West Midlands Deanery and, in 2013, was appointed as the first lecturer in plastic surgery by the University of Birmingham. I have published over 50 peer-reviewed papers, including review articles in the field of burns and plastic surgery. I was awarded FRCS(Plast) in 2013.

Why did you decide to get involved in research?
I was inspired by my senior colleagues whom had undertaken higher research degrees in the diverse scientific fields related to plastic and reconstructive surgery. I was given the opportunity to be involved with the development of a nanomedicine based on polymers (polymer therapeutics) to promote wound repair, under the supervision of Professors David Thomas and Ruth Duncan, during my senior house officer placement in plastic surgery. The ability to apply basic scientific principles in the laboratory to provide answers to relevant clinical questions has empowered me to continue my post-doctoral research career in the field of wound healing and development.

What is your area of research interest?
I have research interests in the field of plastic surgery focusing on the pathogenesis of cleft palate healing and repair and the development of in vitro models of the human palate. My clinical research interests include the assessment of burns and cutaneous blood supply using state-of-the-art dynamic thermography and assessing the best evidence available to plastic and reconstructive surgeons, publishing systematic reviews to promote best standards of practice.

How have you managed to combine clinical work with research?
In being the first in such a post at a leading University and NHS Deanery, with no dedicated infrastructure in place, it has been a step-wise development to prove that academic plastic surgery is vital to the advancement of the speciality. Being part-politician, part-clinician and part-scientist does stretch the available time. Most of the preparatory work was done in my "spare" time, with strict organisation as the central tenet to my practice. It truly is a 70% clinical and 70% academic workload

What have been the sources of your research funding?
The Healing Foundation
Welsh Assembly Government
Welsh School of Pharmacy

What are the benefits and challenges of being a clinical academic?
The opportunity to work in a stimulating academic environment, teaching and mentoring junior colleagues, and striving to find the answers to those questions, that you know will only lead to more questions rather than answers!

What advice would you give to a trainee thinking about an academic career in plastic surgery?
Only start on an academic career pathway if you are wholly committed to the project and concept and will finish what you have started. Work hard, publish, publish, publish. Get good and trusted advice, find a mentor, and go with what feels right. If you are questioning yourself at any point, take a step back and contemplate your current strategy. I feel that my career thus far is based upon hard work and luck, but remember you can stack the odds of a "lucky break" in your favour, usually without even knowing it…..